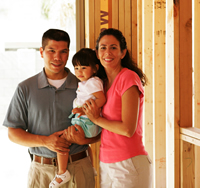 Floridian Bank is experienced in lending to the commercial borrower. We will assist you by understanding your business and its needs. We will offer the appropriate loan structure to help you better meet the goals of your company. Our loan processing services are compatible with the following networks and merchant account service platforms:
We make loans to:
Purchase equipment
Purchase rolling stock (trucks, autos, etc.)
Assist with the timing differences on payables and receivables (Lines of Credit)
Guarantee payment to a third party (Letters of Credit)
Assist in financing the growth of your company
Floridian Bank knows real estate lending. We can assist you whether you need room to expand your business or if you have a great investment opportunity.
We make real estate loans for you to:
House your business (owner occupied)
Expand or renovate your property
Purchase Land
Provide for the construction of your building
Develop Property (Acquisition and Development Loans)
Other Real Estate Development (Builder lines of credit and spec homes)

We offer a variety of loans with competitive pricing and terms to fit your individual needs. Some examples are loans for:
Automobiles or Trucks
Boats
Recreational Vehicles
Airplanes
Purchase Land
Real Estate Investment
Personal Lines of Credit
Overdraft Protection
Real Estate Investment
Let us put together a Home Equity Loan/Line that works for your specific needs. We have competitively priced Home Equity Lines of Credit up to 90% of the value of your home with convenient payment options.
Fixed and Variable rate options available.
Floridian Bank can help make your home ownership dreams a reality. Whether it is the purchase of a home, a construction permanent arrangement or a refinance, Floridian can make the process fast and easy.